For some time now, I have been contemplating the idea of imagining outdoor spaces as an artist's playground.
Throughout my experimentations and work I use diverse materials : wood, zinc amongst many others.
From a painter, I became an "artist for gardens" reimaging the way that art could exist in spaces such as terraces, gardens and parks.
Bringing a new level of artistic expression to new dimensions of creativity inspired by natural beauty and the space, a new expression, telling a different story.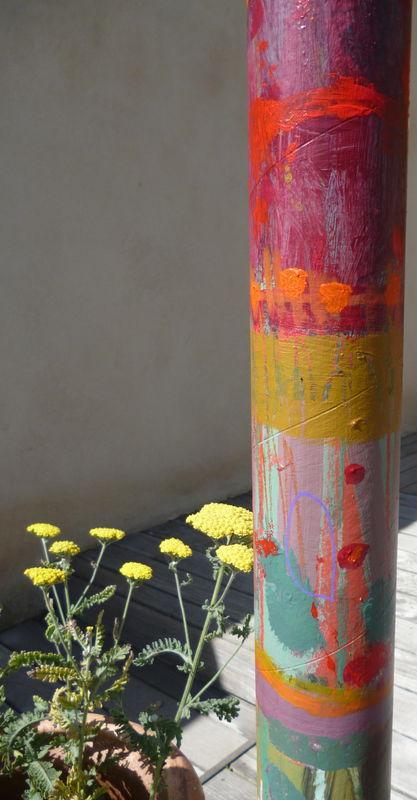 le totem et la fleur zinc/extérieur